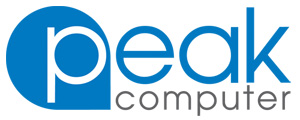 Entry fee $60 (Under 18 $30)
Starts 7.00am
COURSE REVERSED IN 2019
The 160km challenge is for the serious rider who loves a real challenge.
The Ride is in a clockwise direction along the West Tamar before turning inland and climbing into the hills West of Launceston. You will travel through amazing agricultural country and enjoy stunning views of the Western Tiers before swinging East and heading back to the West Tamar at Legana. From there travelling down the Western side of the Tamar estuary crossing over at the famous Batman bridge before returning via the East Tamar through Karoola to Royal Park Launceston.
The 160km ride leaves Royal park turning RIGHT into Paterson st then a quick left into Margaret st. Cross traffic lights and turn right on to the Paterson st Bridge.
Teams Challenge
Gather your team! The team challenge is for cumulative team kilometres from any of the main rides. Individuals registering in a team go in the running for prizes too! Suitable for sporting groups, corporate teams or friends and family.
Travel North on West Tamar hwy
Turn left on Ecclestone Rd at the Riverside pub
Climbing up Ecclestone Rd heading West passing Launceston Zoo on your left
Continue on to Westwood turning right towards Quamby & Hagley
Short stint along the old Bass Hwy to a drink station on right
Turn right towards Selbourne and head East to Rosevale
Turn Left at crossroads towards Bridgenorth
From Bridgenorth /Rosevale boundary virtually all down hill to Legana
Turn left on to West Tamar Hwy at Legana
Travel through Rosevears to Exeter
Turn right down the Blackwall hill and continue on to the drink station at Deviot
Drink/food Station is on the left on the Western side of the Batman Bridge
Head East across the bridge turning right on the East Tamar hwy on a clover leaf intersection
Continue up hill on East Tamar hwy before turning right on to Johnsons Rd to Hillwood
At bottom of the hill turn left and ride up hill to Hillwood fire station
Continue on towards the Berry farm and onward to the East Tamar hwy intersection
Cross over the hwy with care at Mt Direction and head North on Dalrymple Rd
Turn right on the Bangor tramway towards Bangor
Right turn on the Pipers River rd then a quick left towards Bangor heading East
Continue on this road following signs until Pipers River Rd at Karoola
Up hill from here to Turners Marsh and onward to the Lilydale Rd
Turn Right at Lilydale rd, down finger post hill with care, Through Rocherlea on to
the Nthn outlet via Newnham
Return along the Northern Outlet turn right from Wellington st into Paterson st
Turn right into Park st and arrive at Royal Park
Documents
Support our sponsor
Tamar Valley Cycle Challenge
Featuring Sally's Ride
Sunday 1st December 2019


Be part of this Cycling Challenge and raise funds for local projects working on improving the mental health of the Tasmanian community.