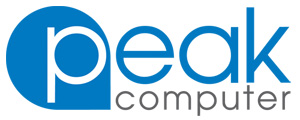 100km 'Sally's Ride' Challenge
Entry fee $60 (Under 18 $30)
Starts 8.00am
* E-bikes are welcome to participate in this ride.
The 100km challenge will suit the experienced rider who is looking for an extended challenge.
In 2020 The 100km challenge reverts to its original Anti- Clockwise direction.The Ride is in an anti-clockwise direction along the East Tamar to Karoola/Turners Marsh and Hillwood and over the famous Batman Bridge before returning via Deviot, Rosevears, Exeter and Legana along the Western side of the Tamar River and back to Royal Park Launceston.
More information is included on the map and route details below.
Teams Challenge
Gather your team! The team challenge is for cumulative team kilometres from any of the main rides. Individuals registering in a team go in the running for prizes too! Suitable for sporting groups, corporate teams or friends and family.
Leave Royal Park turn right on to Park St before turning left into Margaret St.
Turn left at next intersection into Brisbane st and head East into Bathurst st and under the Paterson st overpass.
Continue over Charles St bridge and along Goderich st in a Northerly direction towards the Northern outlet.
Proceed along the Northern outlet, DO NOT TURN RIGHT at the Newnham exit.
Continue to the Rocherlea/Lilydale exit and veer left on the clover leaf and head South through Rocherlea industrial precinct.
Turn left toward Lilydale at the Black Stallion Hotel.
Head up Lilydale Road and continue on to the top of the "Finger Post" hill.
Turn left soon after on the Pipers River Rd to Karoola/Turners Marsh.
Proceed to Karoola past the recreation ground on the right.
Turn right, then left on the Old Bangor Tram Rd and head west.
Turn left on Dalrymple Rd and ride to the East Tamar Hwy.
Cross the East Tamar Hwy to Hillwood.
Continue on heading north past the footy ground and over the bridge.
Turn right and head up hill until the intersection with the East Tamar Hwy and turn left.
Cycle west, passing over the famous Batman Bridge.
Turn right to Rosevears and drink/food/toilet Station is on the left/Western side of the Batman Bridge
Continue through Deviot, Robigana, Gravelly Beach and Blackwall.
Head South back to Royal Park via Rosevears Drive to Legana and through Riverside.
Cross the Paterson bridge into Brisbane St.
Turn left into Margaret St, then right into Paterson St, and left into Park St and on to the finish line.
Food & Drink Refreshment Stations:
Mt Direction/Karoola, Batman Bridge, Legana, Rosevears
Toilets at Batman Bridge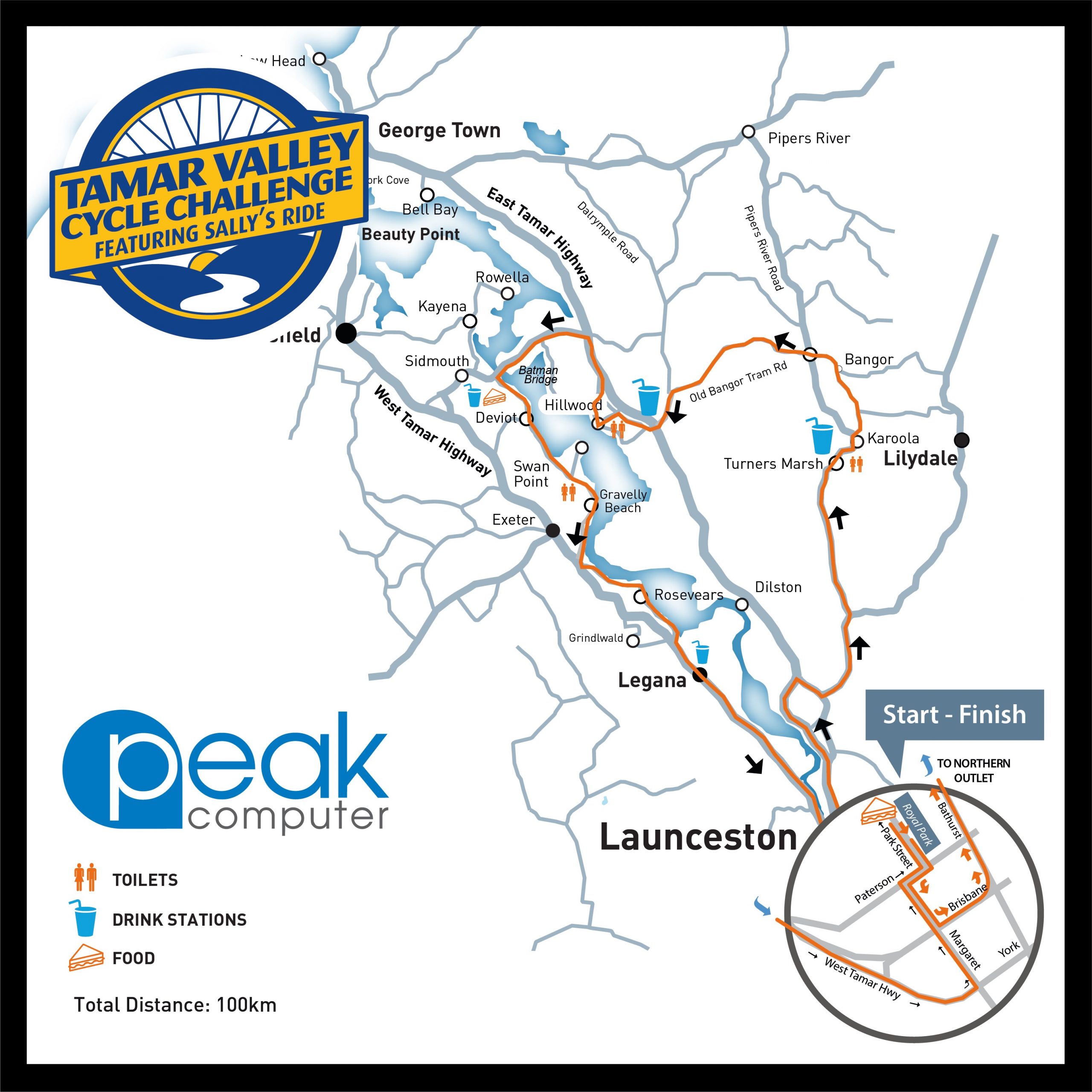 Tamar Valley Cycle Challenge
Featuring Sally's Ride
Sunday 29th November 2020


Be part of this Cycling Challenge and raise funds for local projects working on improving the mental health of the Tasmanian community.