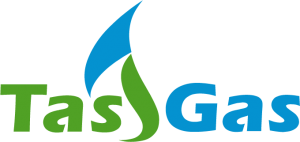 Entry fee $40 (Under 18 $20)
Starts at 9.00am
* E-bikes are welcome to participate in this ride.
This ride is aimed at the more experienced cyclist who is looking for an increase in challenge or the experienced rider who wants a shorter faster ride. 
This ride starts at Royal Park, through the second roundabout at Legana, down Muddy Creek Hill turning right along Rosevears Drive. Cyclists travel along the edge of the Tamar estuary, which is rich with bird life and amazing scenery.
Cyclists then turn at the "Fish shop" turnaround point just before Exeter and return to Royal Park.
Teams Challenge
Gather your team! The team challenge is for cumulative team kilometres from any of the rides. Individuals registering in a team go in the running for prizes too! Suitable for sporting groups, corporate teams or friends and family.
Starting in Park St, Royal Park, cyclists turn right onto Paterson St, left onto Margaret St, go straight over Brisbane St, and then right on to York St proceeding over the Paterson Bridge on to West Tamar Hwy.
Proceed to end of Rosevears drive, turn around the marker at "Ernie Gatenby's fish shop" turnaround point, then return back along Rosevears Drive, left to West Tamar Hwy, through Riverside, over the Paterson St bridge into Brisbane St.
Turn left into Margaret St, then right into Paterson St and left into Park St and on to the finish line.
Snack & Drink Station:
Rosevears (turnaround point)
Tamar Valley Cycle Challenge
Featuring Sally's Ride
Sunday 14th November 2021


Be part of this Cycling Challenge and raise funds for local projects working on improving the mental health of the Tasmanian community.